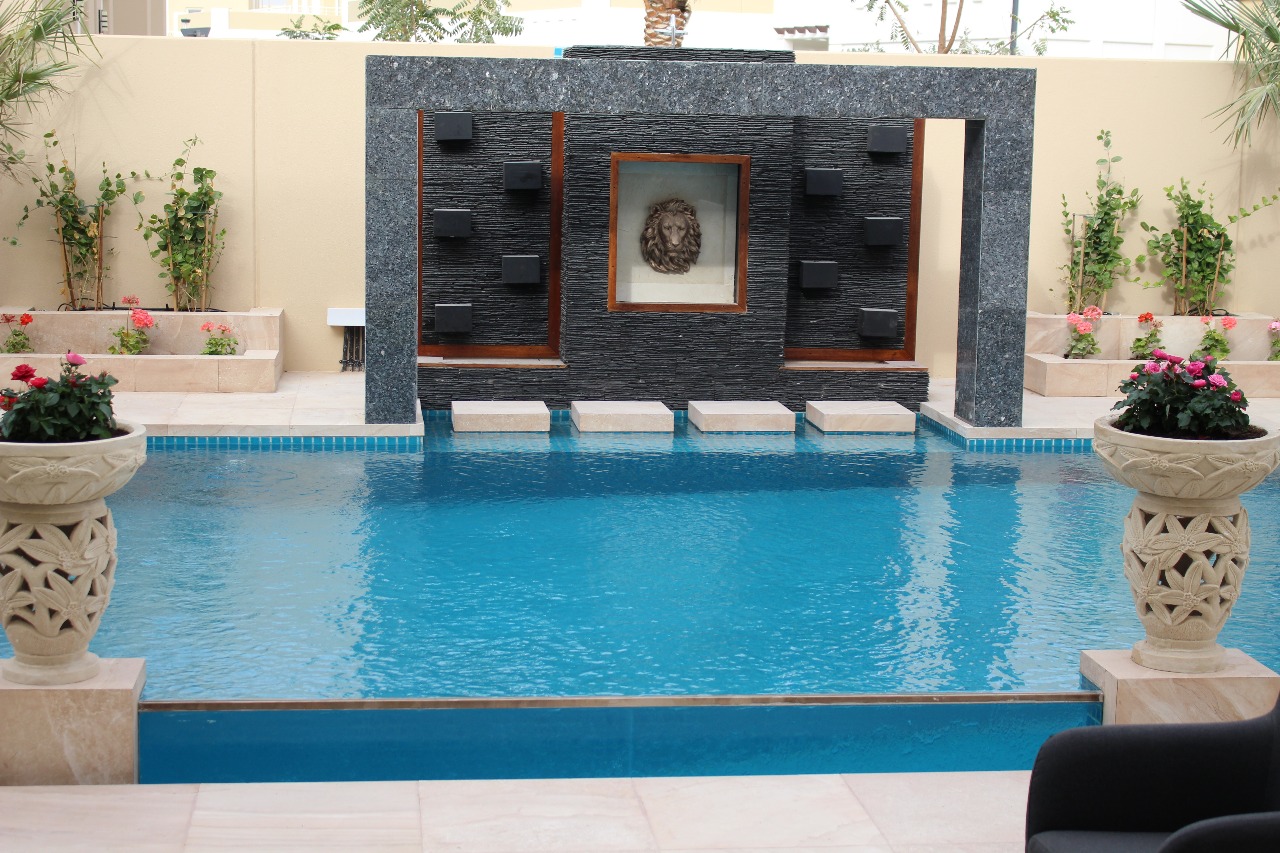 Keeping your luxurious swimming pool clear, sparkling and clean could be a tough job to do, especially if you use bad chemicals. The experts at Beautiful Garden pride in providing our extensive range of high-quality swimming pool chemicals in Dubai. We offer the wide variety including chlorine and bromine.
We also offer an extraordinary selection of swimming pool supplies. Nothing is important than safety when it comes to usage of the chemical. We care for our customer that is why all the products we use and provide for swimming pools are tested and tried and come with comprehensive safety certificates for your relaxation. You can use our chemical with a peace of mind.
Why Beautiful Garden
We are a market expert and highly experienced landscape and swimming pool company working in Dubai for many years. We deal with the overall maintenance, installation, and creation of pools. Due to this we only sell and use the best pool chemicals which are of international standards and meet all international and local legislation.
We guarantee that all the products we offer on our site we would use happily to clean our own swimming pools. Our chemicals could work with all types of pumps, swimming pool heaters and filters. Contact us to discuss the queries related to the usage of swimming pool chemicals and compatibility of the products according to the UAE weather.
Our team of experts will recommend a result oriented solution from our huge range that will support and improve the swimming pool chemical performance. We are more than willing to provide any guidance and training you need. Through our service of swimming pool maintenance in Dubai, we make sure that all of your equipment and systems are working efficiently without our multiple visits.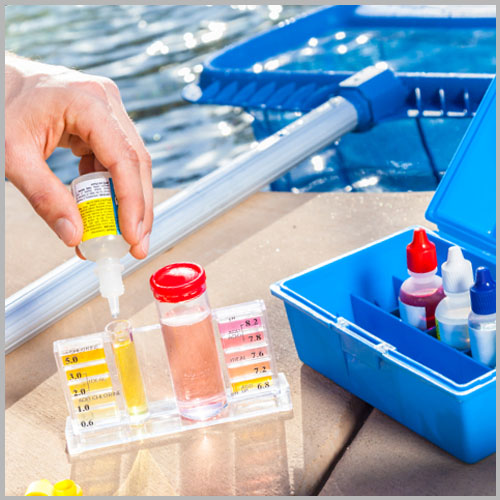 Our Portfolio of Dubai Swimming Pool Chemicals
Vital Care Chemicals
Disinfection Products
pH Regulation Necessities
Water Testing Strips
Comfort Care Chemicals
Algae Prevention
Calcium Carbonate Prevention
Flocculation
Filter Treatment
Pool Water Tests
Winter Rising
Cleaning Systems
Equipment For Automatic Dosing
Pumps And Dosing Stations
Products For Liquid Treatment
Sanitizers
These chemicals keep the water disinfected and sanitized. A constant level of bromine or chlorine should be maintained in the pool water all the times.
Oxidizers
The secondary type of sanitizer which is used to kill bacteria and algae every few weeks. Non-Chlorine or Chlorine shocks are available in a powdered form for pouring.
Water Balancers:
Levels of pH, calcium and cyanuric acid are measured every month several times per week for the adjustment through these chemicals.