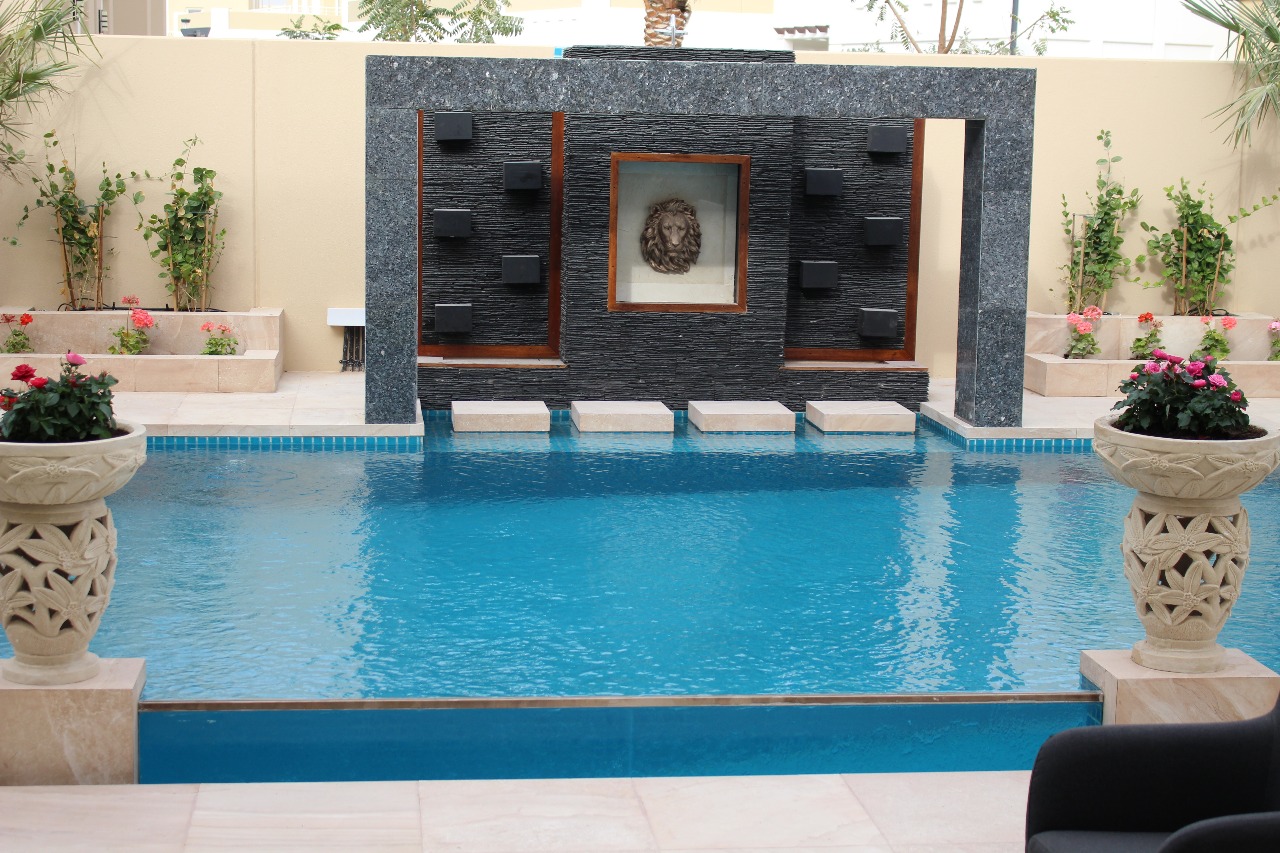 Hire Pool Design Company and Design the Best Pool
Decorating and creating unique space for outdoor areas is a great idea. People love outdoor swimming pool or recreation area to chill, party, spend quality time alone or with friends and family.
Outdoor pool design
Hence, one must hire a Pool design company to turn the boring outdoor space into an interesting pool area. Kids love to spend quality time in the pool, learn swimming and enjoy a family day.
When you want to design a unique, attractive and beautiful outdoor pool, then you should hire the service from Beautiful garden Dubai. The staffs of our company will change the outdoor area into a functional area. We are dedicated, we have a strong ethic of work, and we give attention to every detail. We design the swimming pool within your budget and time. It will reflect your true personality and taste of living.
The Pool designers Dubai offers you customized satisfaction on the service. We use certain techniques and tricks that will keep your pool beautiful for many years. First, the professional will discuss the layout of the pool keeping in mind the maintenance cost.
Materials are of high-quality
Our team will offer a suggestion that should apt for clients need and expectation. We are here to turn you're the dream into reality. As per the outdoor space, we design and construct the swimming pool. All the materials that we use are of an international and high-quality standard to make the pool long-lasting.
A Pool design company is expert to handle both commercial and residential projects. We offer comfort and beauty to the pool area so that you do not regret in the near future. Now, you can soak in water for hours without any tension in life.
You can also check our work in our gallery. We offer you a stress-free and smooth. Our charges depend on the size of the pool and the design you have on your mind. Our Pool designers Dubai will inspect the landscape nicely and then finalize the decision.
Size of land
The land size matters the most because it will help you know which shape of swimming pool you prefer for your outdoor space. Also, if you have any preferred design, then come and talk to us we will definitely help you out to bring the best. After you approve the design and shape of the pool, Beautiful garden Dubaiwill make you sign the contract and start the project without any waste of time.