Beautiful Garden Dubai is your choice stop for everything to do with outdoor landscaping and design needs in the region. We provide gardening landscape consultations, designs, renovations, maintenance and services for Dubai residents. If you want to acquire the forest atmosphere without unnecessary garden maintenance and high landscaping costs, we've got you covered.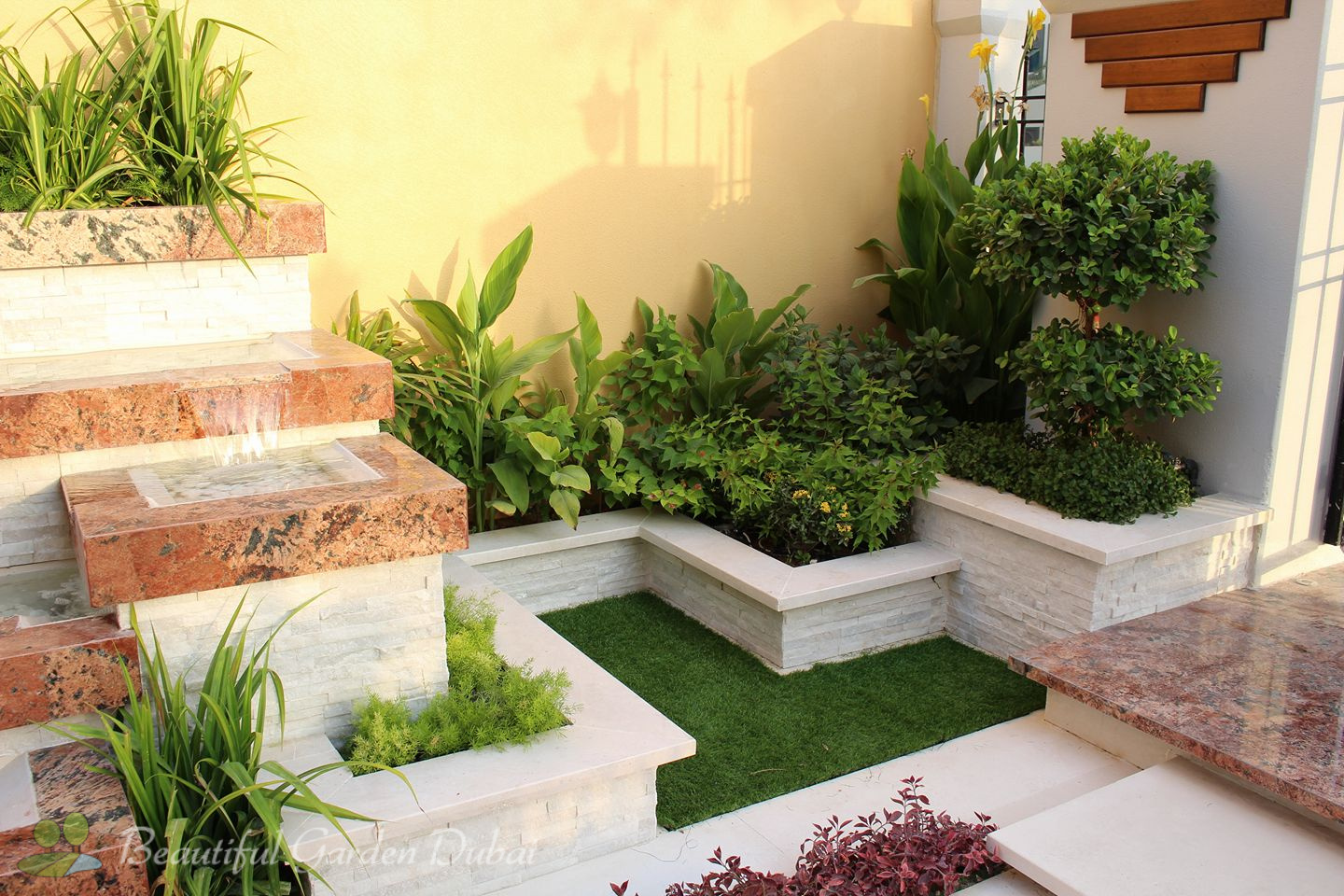 Types of Garden Plans
01. Rectangular Motifs
The most common and easiest method of garden design is rectangular motifs. This type of plan is considered as a classic one, its usage is reasonable, if the composition should be placed on a narrow and long garden, dividing it into several separate sections.
02. Circular Motifs
For flowerbeds, lawns and other elements it is better to choose the circular shape, taking into account their connection between each other. The most important task for a designer is the connection and combination of several circular or round structures.
03. Diagonal Layout
In a diagonal layout all the elements are arranged in diagonal Parallels, the garden seems much bigger in such case. This design is quite noticeable and visually pushes the boundaries of the garden. Due to the layout, the garden gets a clear structure and a spectacular view, while maintaining strict symmetry is not necessary.
04. Free Planning
Creative people will like the garden of free planning. Here you can meet both circular and rectangular motifs of the classic garden. Sleek lines and natural beauty of the area, concise rockeries and small waterfalls.
---
How it Works
Consultation
Our Landscaping consultants carry out a survey of your outdoors, taking note of its topography and area. With our team experienced professional landscaping designer, your preferences and vision are taken into consideration.
Garden Landscape Design
After understanding the entire scope of your garden space along with your vision, we get to the drawing board. The garden landscaping layout is then delivered in a 2D format or 3D format.
Quantity & Budget
After the landscape design is finalized, we list out the materials required and their overall costing. At this stage, the design can be modified as per your budget.
Execution
Once we finalize on the costing, the formalities are to be completed along with approval from the Dubai authorities. Once that's finished, our expert landscaping architects and designers begin their execution.
Final Landscape Maintenance
Our expert maintenance team ensures that the landscape or gardening are implemented remains intact and perfect at all times. We will provide tips and other facilities to the clients so that their landscape is flawless for the long run.