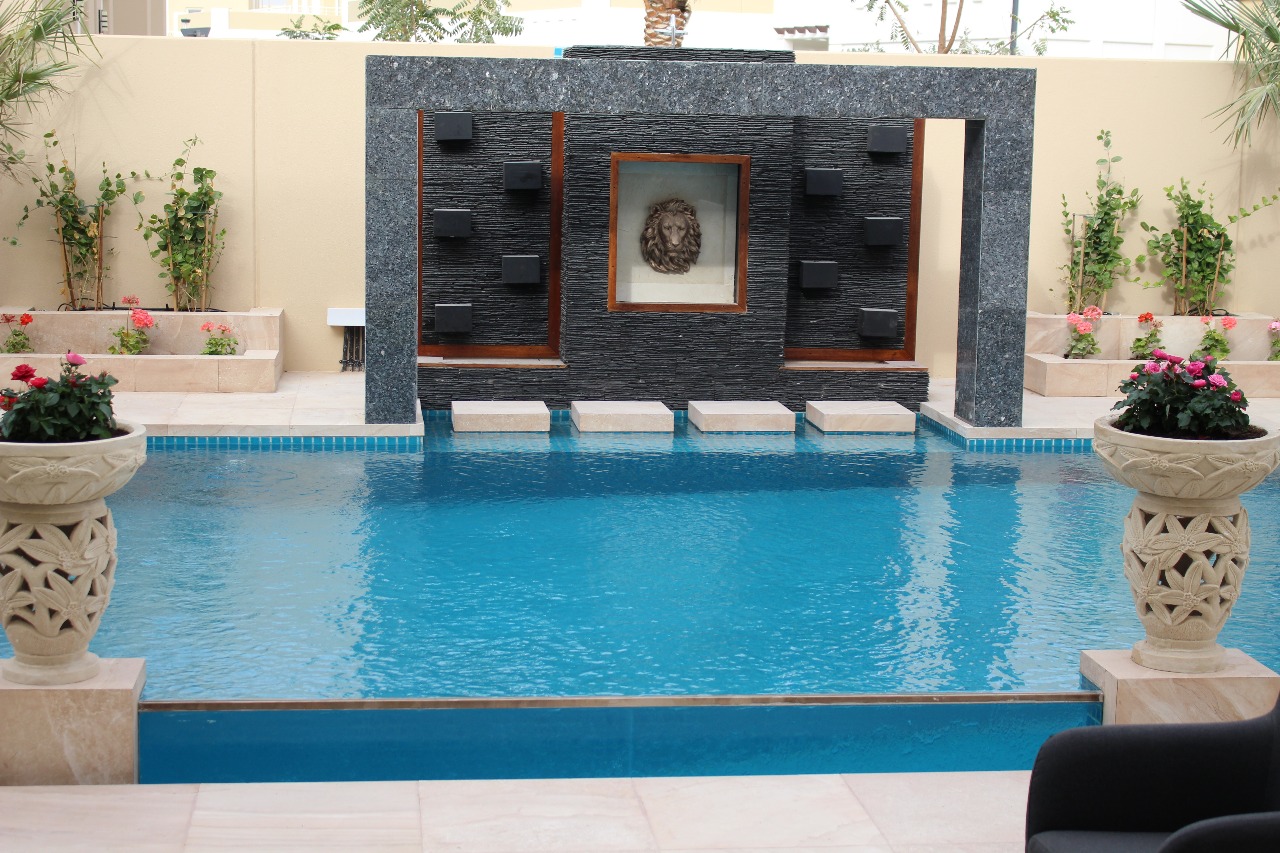 The hot summer waves, scorching sun and dry weather of the UAE made everyone long for entertainment and relaxation. If you add swimming pool on your residential property or own a commercial space where you want to retreat families with blue water, Beautiful Garden is here to help you with swimming pool installation in Dubai. Whether it is a lap pool you want to g, indoor, salt water or in-ground pool, our company strives to make it an easy process with our years of experience, skills, and knowledge.
Design Your Perfect Swimming Pool
Choose from the various design and wide variety of size from traditional L- shaped rectangular to ponds like or natural pool shapes. Our experts will brief you about the depth of the pool which depends upon your usage. For family fun, soaking and swimming laps, shallow pools are perfect. But if you are planning to install diving board or a pool slide, deeper pools are necessary.
For the swimming pool installation in Dubai, extra features could be added which include, lighting, fireplace, water features, fountain or any other specific requirements suits your personality and aesthetic which can turn your backyard into a functional and appealing retreat for your family.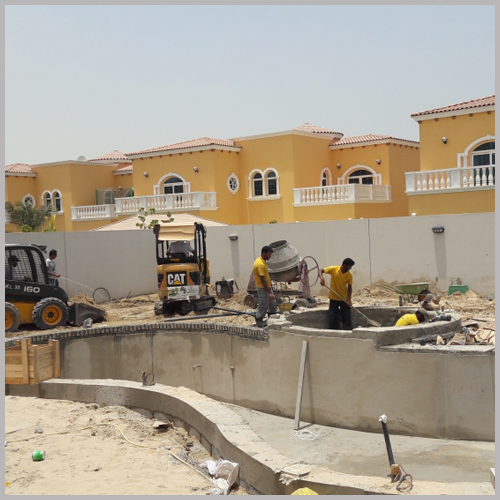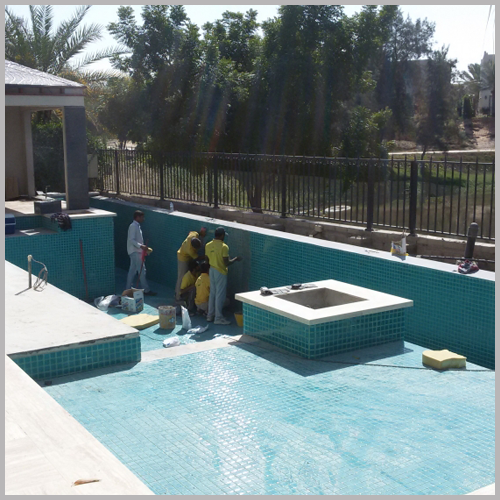 Steps of Dubai Pool Installation
It typically takes 4 to 6 weeks. The specifically exact steps of construction process may vary according to your design and type of pool. Call us to discuss your specifications and dream design to get an idea of Dubai pool installation.
Before you can enjoy and get relaxed in your beautifully designed new pool, you have to bear a few weeks of hassle and inconvenience in your backyard. Once the step of excavation passed, you'll see that the trouble was worth it.
Beautiful Garden do the swimming pool installation in Dubai in 3 steps
Excavation
This is a first step in which the layout of the pool will be marked so that no tree or landscape affect by the pool. Our experts will get the necessary permits and bring the heavy machinery and equipment to dig the hole. Beautiful Garden checks underground utilities before the digging to avoid any troublesome.
Framing
Our swimming pool experts in Dubai will secure and set the substructure of your designed pool to keep it in the exact place, after that the bottom of the swimming pool will be smoothed and shaped. The plumbing system will be fixed, and all the required necessary wiring will be installed. During this step, we also frame the walkway areas and surrounding deck.
Finishing
In this last step of Dubai swimming pool installation, the interior finish will be done. Depending on the type of material you preferred for the pool, Gunite pools will get the concrete finish, vinyl pools will be secure through the liner and the one-piece shell will be installed for fiberglass pools. Once the completion of this process, your swimming pool will be filled with water and our builders will do the poolscape with decking, coping or any other specifications suggested by our clients.