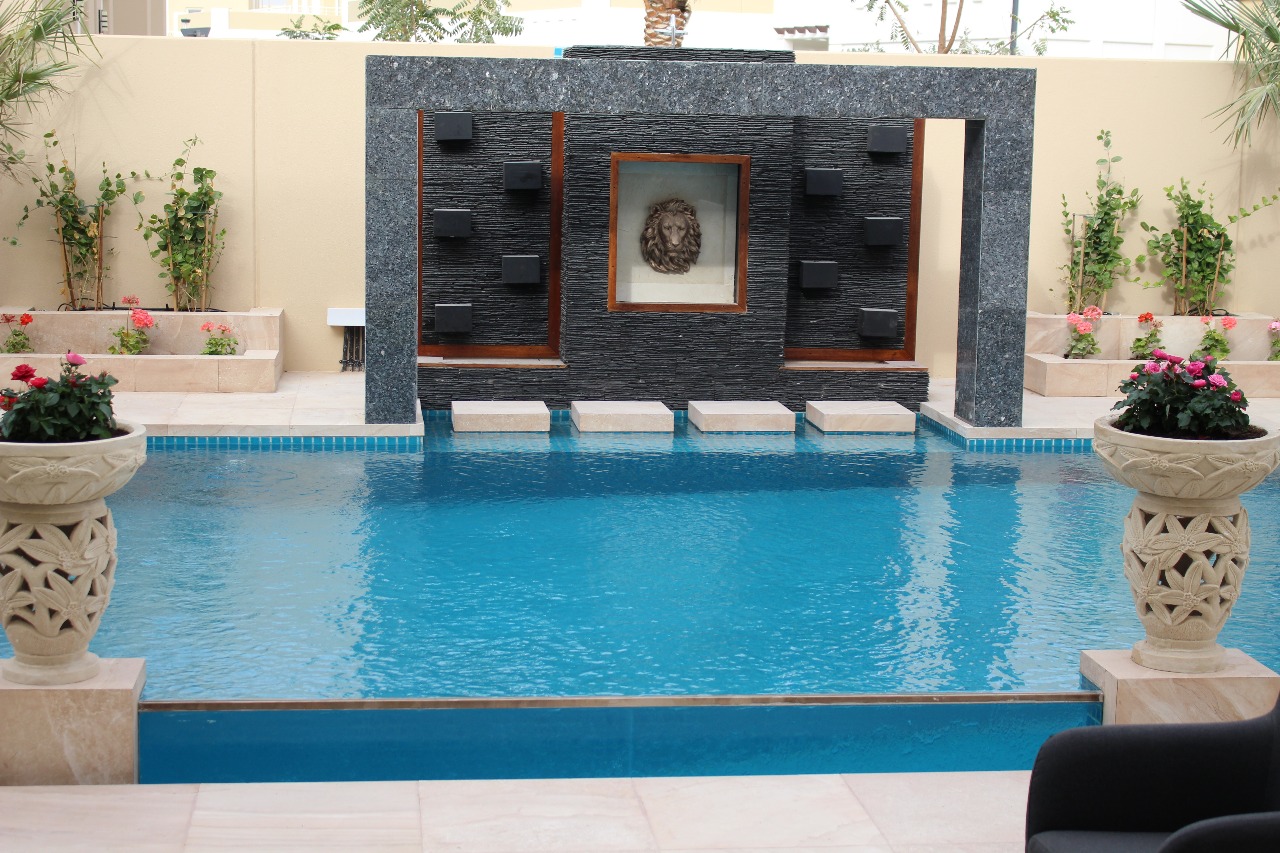 Refurbishment of existing commercial or domestic swimming has become a major and important part of Beautiful Garden business. Our experts can transform your swimming pool with expertise so it sparkles and looks like new.
Visit our picture gallery for creative ideas of how we can design and improve your desired swimming pool, or call us to arrange a no obligation survey of your site to discuss your pool needs. You are welcome to visit our Dubai, Tecom, Grosvenor Business Tower, Office, where we have numerous samples of mosaic tile and images for you to consider and discuss. Get our services of swimming pool repair and refurbishment in Dubai at competitive rates.
Dubai Swimming Pool Refurbishment
We are busy contractors who carry out a huge amount of swimming pool repair and refurbishment every year round the clock. This can range from new swimming pool liners to re-grouting of swimming pool tiles and complete area overhauls of your swimming pool. We have a team of experienced workers and engineers who are extremely adept and well aware of Dubai weather and soil to deal with the various types of repair and refurbishment projects.
If your backyard needs some attention, discuss your options with us and get in touch to get the services of Dubai swimming pool refurbishment.
Beautiful Garden also strives to provide a vast amount of solutions for renewable energy that will save you enormous money in the long term. Our team members constantly look around the UAE market to see the new and innovative products that are being launched so that we stay at the forefront to keep our prestigious clients informed of the new designs and latest developments which will help us to create that WOW factor for your swimming pool.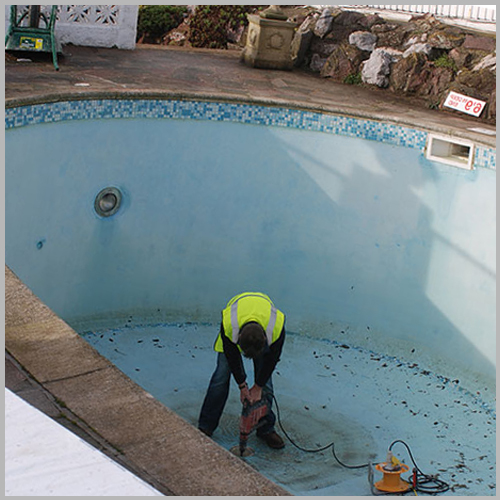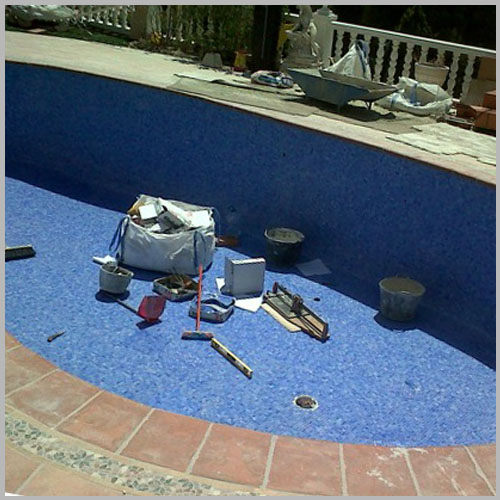 Dubai Swimming Pool Repair
No matter new or old, every pool after a while need repair work. Whether it is a noisy pump disturbing your relaxation time or unexplained water loss, we have experienced to eliminate all the faults with our years of experience. Our engineers and experts pride themselves on being able to quickly and efficiently diagnose the problems by using tested and tried methods. Due to this, the time at site reduces which in turns reduce your money expenditure and expense.
Once our team managed to diagnose the problem, we then discuss this fault with our clients to provide the options and resolve the issues. We try our best to diagnose and repair the fault on-site but at times this may lead to few more visits. Give Beautiful Garden a call today and we can prioritize your Dubai swimming pool repair to ensure that the faults are resolved with minimum hindrance.
---
Our Services of Swimming Pool Repair in Dubai
Concrete damage repairs
Leakage and underwater repairs
Upgrading filtration systems or heating
Replacement liners
Re-tiling and replacement of internal finishes
Conversion from old freeboard to new Deck Level Pools
Removal or Addition of various walk in steps
Conversion from old concrete to new liner pools
---
Our Projects of Dubai Pool Refurbishment
We cover refurbishment of indoor, outdoor pools at your home to commercial pools in numerous renowned industries. Get relaxed and be assured that Beautiful Garden has the experience and ability to help your swimming pool look its best all over again.
Domestic and residential pools
Health clubs spa
Hotels luxurious pool sides
Parks recreation of natural looking pools
Pools in hospitals and schools